Adiant Capital Partners, a Swiss investment advisory firm specialising in private markets impact investing, closed down Adiant Solar Opportunities I, a construction fund it manages, after it has delivered a 32% IRR under a 5-year mandate for a corporate client.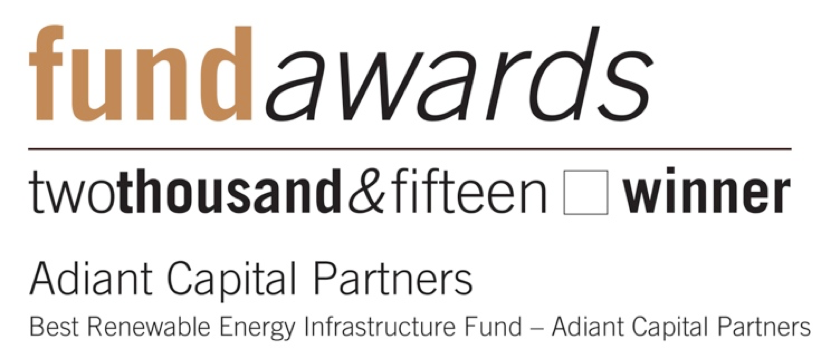 Adiant Solar Opportunities I S.A. ("ASO"), a Luxembourg-based investment vehicle managed by Adiant Capital Partners ("Adiant") has been launched mid-2012. ASO has been created to meet specific investment requirements of a client of Adiant, a EUR 60bn revenue aerospace and defence group. ASO was the first fund investment of this client and was able to accommodate the client's investment requirements: (i) annual liquidity, (ii) fixed income and equity upside features and (iii) a 5-year maturity.
Based on these investment requirements, Adiant devised an impact investment strategy consisting in investing in the construction phase of utility-scale solar photovoltaic projects globally. ASO was the first investment vehicle pursuing such "yield compression" strategy and its unique approach has been replicated since. ASO delivered an IRR of 32% over its lifetime, which has been extended by two years, and was awarded Best Renewable Energy Fund in 2015 by a financial publication with more than 130,000 monthly readers.
ASO was equipped with permanent capital over its lifetime and has acquired, built and sold a portfolio of seven assets in Germany and the UK ranging from 1 MWdc rooftops to 37 MWdc utility-scale ground based projects. Over its lifetime, the portfolio will avoid the emission of about 2 million tons of CO2. ASO monitored the performance of its assets during a 2-year period following their sale to third party investors and, over such period, ASO's assets consistently over performed their expected output and achieved performance ratios well above 82%.
In 2014, ASO completed the construction of the Parley solar park near Bournemouth, UK, one of the largest solar parks ever built in the country and the transaction represented the largest single solar asset project financing in 2014 in the UK.
The closing down of ASO was planned from inception and capital was earmarked for two further Adiant vehicles under a broader mandate. However, the corporate client is not in a position to proceed with further investments despite excellent performance achieved by ASO due to internal reorganisation. Further entities related to ASO, such as Adiant Holding GmbH will also be closed down in the course of 2019 and 2020.