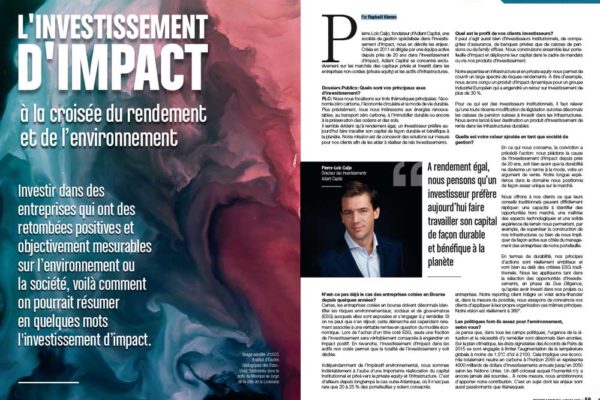 Pierre-Loïc Caïjo, fondateur d'Adiant Capital, une société de gestion spécialisée dans l'investissement d'impact, nous en dévoile les enjeux.
Read More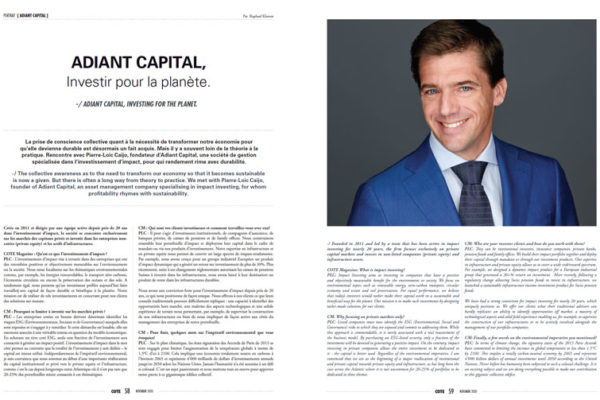 We met with Pierre-Loïc Caïjo, founder of Adiant Capital, an asset management company specialising in impact investing, for whom profitability rhymes with sustainability.
Read More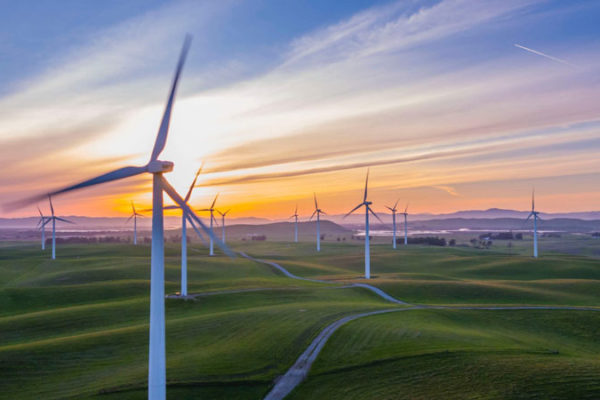 The Covid-19 crisis led to a reduction in CO2 emissions that is comparable to the annual effort required that would be necessary to achieve the 2015 Paris Agreement, which would equate to an investment of about 5% of GWP for the next decade. Impact Investing in private capital markets represents the largest investment opportunity ever.
Read More