Adiant Capital Partners, a Swiss investment advisory firm focusing on renewable infrastructure, completed a portfolio of two 5.0 MWdc UK solar parks and completed its sale to Rockfire Capital.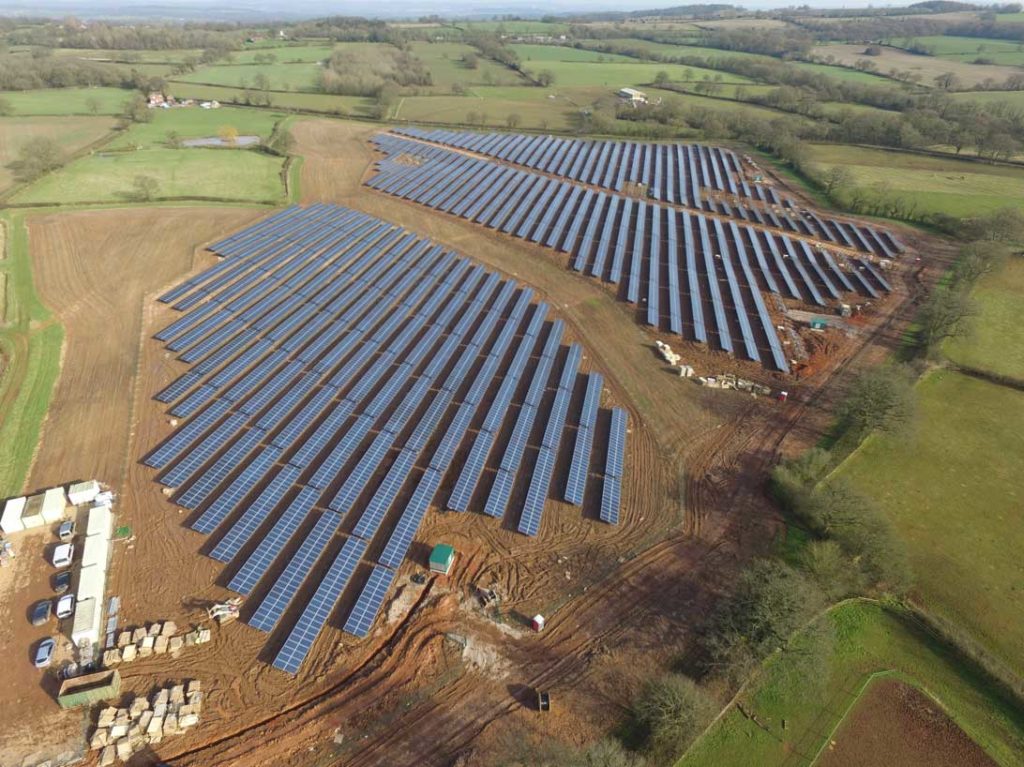 Adiant Solar Opportunities I S.A., a Luxembourg-based solar construction fund managed by Adiant Capital Partners ("Adiant") has completed and sold a portfolio consisting in the 5 MWdc Astley solar park in Schropshire and the 5 MWdc Pen-Y-Cae solar park in Wales. The projects have reached Commercial Operation Date on 31 March 2016 and 10 March 2016 respectively, and qualify under the 1.3 ROCs per MWh scheme. The completed portfolio has been sold to Rockfire Capital and the transaction was completed on 21 April 2017.
Rockfire Capital Limited ("Rockfire") has acquired 100% of the share capital of the two project companies from Adiant Solar Opportunities I. Rockfire is a UK-based asset manager that provides fixed income investment services and invests in property, energy, and private equity sectors.
The two projects occupy an area representing 23 hectares and are based on a well-proven design comprising substructures by Schletter, inverters by SMA and modules by Risen Energy. Local companies have been used for the construction site setup and the mechanical and electrical works.
The combined sites will generate 9.5 GWh of green electricity annually, which is equivalent to the annual power consumption of 3,000 UK households, and avoid the emission of 9,500 tons of CO2 each year. The project will operate for the next 30 years.
Adiant Solar Opportunities I, Adiant's construction capital fund, acquired the rights to the project from a third party developer at a construction-ready stage. The particular challenges facing this project are the tight schedule and the difficult weather conditions at this time of the year. The construction has started late November.
Adiant appointed Bejulo GmbH as the lead engineering, procurement & construction contractor and the operation & maintenance contractor for the two projects. Adiant has been advised by law firm Orrick, Herrington & Sutcliffe in all legal aspects of the transaction.